On the Right Side of History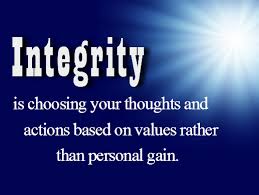 There are lots of Good and Decent "Integrity Minded People " Who are Trying to do Right in this Screwed-Up World of the "The Devil's Tools of His Trade" that We Live in and you may be one of them of needing a little Support of Convincing-others that God does exist in The Continuum of Their Own Lives and that God Did Indeed Send His Son,"JesusChrist" into this World to Save All of Us - from the Devil and His Demon Disciples from their Influence of Harm's Way.
All We have to do is to Ask and Believe - then We Shall All Receive His Given Blessing and or Protection - In or From It. After all, This World is Ours - Just as God Intended it to be for you and for me and so the Hell with the Devil - right to where He Belongs, but Hopefully not to Be - You with He. This is what my Website is all About, because if you Know What' s For – You'll just - Shut that Door.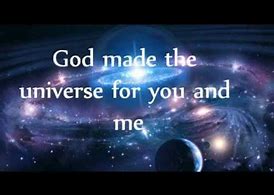 I'm not just saying that because of belonging to any Affiliation of or with a Religious Belief - Because I Don't! In fact, I am a Loner by Nature and not Good at Socializing. Again, I don't fit in with Any and All Religious Affiliations, Particularly, those who Disingenuously use the Lords Name for Fame, Shame, and to Selfish Gain.
" Look,
Personally,
Going to Church
doesn't make you aChristian
any more than Going to a Theater make

you a Movie Star, because You
are simply Who You Are
as a Mirror Image of Yourself.
A Reflection of Who,What
and the Way You
Think where Your Sins
Begins and Ends with You
For Judgment Day is on it's Way
so you had better know what you
are going to Say".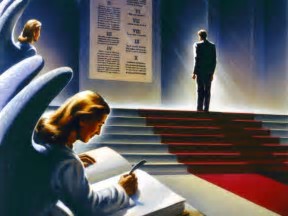 Don L . Johnson
Again, I am a Loner that Writes Whatever Inspires my Heart as to be able to Inspire the Truth in Others. You can rest assure that My Heart is Genuinely in the Right Place and True enough for you to take to Any Bank and they wouldn't have enough Money to cash it. So whatever you read Here on My Website - You can Believe that All is the Truth - The Whole Truth and - Nothing but the Truth - So Help Me God.
Last but not least, I say to You that, this Website is for You - to use as a Tool to Redirect Those Lost Souls - That is, if it's not too Late - for them to Escape - from the Clutches of the Evil One, again, God's Foe that Captures Ignorant Souls - as to set them Free from that Evil Tree. Click → Temptation.

Just keep in Mind that this Website is a Non-For-Profit of Any Kind. I ask for Nothing! No Money or Fame to my Name - like others of Shame and as you can See that there is No Contact Information of Me - What-So-Ever - Here on my Website.
Trust is in Believing not in Receiving - Money, Power, Greed, Ignorance and Hate - is of the Devils Bait, Especially as of Late!

Again, My Website is Strictly for God's Work Only - to do as He Wishes - to Save Human Souls - from under the, Devil's Control!
Just So you Know,
------------

-------

---

-

Look, ridiculously as it is,- I have to say that I have yet to have had a One on One Personal Conversation, Phone Call, Email, Face Book, Text Message and or any other Kind of Divine Contact of the Such - as to have Been Personally in Touch - with God, my Lord and Savior of "Jesus Christ" and or My Guardian Angel Who Has Always Been There For Me - So, Pray Tell - it's just as Well, because, I wouldn't know what to Say Anyway - without feeling some-what like an Unworthy Hypocrite for the Sins of my Past that I don't even forgive myself for, but even So - I still Know - that He was Calling me to do my would be Duty of the Impossible! But even so, as feeling Dazed, Confused as well as Feeling Dumber than a Door Nail - I remember telling myself that - I've only a 9th Grade Education as well as being Completely Illiterate with Computer Stuff - and moreover, I am not a Professional Writer - I mean, come on, this is a really Ludicrous Thought to do what I'm Compelled to do without a Proper Education where it literally takes Years to Learn - let alone Discerned!
I also remember, looking at my Computer Screen Wondering what to do next - as to be able to Set Up and Write a Website let alone Essays I've never Written before I remember the Five Modes of Bewilderment that my Inferior Mind was going through as in an Imagination, Exaggeration, Exasperation that Ultimately Turned me into a Determination of Aspiration Mode - as to do the Impossible of getting it Done - while even having Fun.
Actually, As to elaborate, what seemed so Impossible was having these Strong Feelings of Telling me not to worry that He? meaning "God" Doesn't Call the Equipped that He Equips the called just as I know that He has Definitely been Doing with me. Said not to Worry - Just use your Heart and put it Together in the Way you'll do Best and I will help to Guide Through the Rest and that is what I've been doing Ever Since. Today, I have Written OVER 200 Essays and they Keep Coming and are being Read from all over the World. I guess, the Lord really does know what He's doing with me.
Crazy as it is, If I told you about all of the Unexplained Mysterious things that Started Happening to me - Things that really was of the Impossible to Believe as I did - and guess what, it Hasn't Stopped. You would really think that I was Crazy! as in the said Imagination Exaggeration Mold. You've got to realize that I Hated School - of which "Albert Einstein" and I have in common Quote ↔ "Education is what remains after one has Forgotten Everything one has Learned in School" and this is True.

He was Correct, because as being in my Determination Aspiration Mold - I Excelled by putting all my Effort, Time, Attention and Energy into Things that I Loved doing Best and with the Right Choices and God's help, I was Exceedingly Successful at it - as my Life "Today" has Proved it.
When I first Started Writing my Website, it was like a Child had Written it. I Wrote quite-a-bit of what seemed to be like Eons of Stuff - that Literally got completely wiped off my Website only to Start All Over Again from Scratch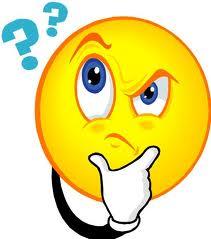 and to say the least, I was really Pissed, but it was because it Wasn't Right "Practice Makes Perfect " Just as God Taught me - Graduation Day was on its Way - to what you would See in Me - unto the Highest Degree!
To summarize, today, Looking Bach in Time - I realize that it was just a Training Process that I had to go through in order to do it the way God wanted me to Write it - to where my Heart Feeds my Brain - my Brain to my Mind with the Gospel of the Truth to Feed to the Hungry and Needy - from the Dirty Rotten Greedy.
Sure, I've made Mistakes and sometimes Stupid ones, but somehow - I've been able to go back and Find them - whether Adding, Deleting and or simply Correcting Words and or Sentence that doesn't Make Sense to me thus my Readers - You've got to realize that I didn't ask for this Daunting Time-Consuming Impossible Task asked of me. I'm Literally Writing with Words that is Way over my Head - Words that I've Never Heard of and - Ludicrous as it is, I look them up and Inevitably They're Correct According to the Sentence I'm Writing?
All I know is that - I do this (Writing) - Hours upon Hours Throughout the Day and by Night - Including Waking-Up from my Sleep. When I'm not Writing I have a Recorder - So that I can Remember my Thoughts at the Moment. Most of the Time is after I Wake-up in the Morning and Setting on the Toilet Recording what I am Thinking - Whilst Multitasking with my Stinking.
Anyway, the Impossible became a New Meaning for me as to Not being Able to Stop Writing for my Lord and Savior just as I Love and Crave it in Every Way and Moment of my Time, Place and Day from God's Given Space-Time of Mine - as to Try to Make Sense to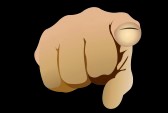 .
This is not my Imagination it's my Destination to do God's will - as to ultimately Make a Difference in Reaching that one Reader and or Person that is Looking for the Truth within Themselves. Remember that, God Doesn't make Mistakes, WE DO!
Lastly, if you have Patience with an Open Mind - I will Prove to You Beyond Albert Einstein's Famous Equation that God and the Universe are Equally Equivalent to one another and the Equation of how it's done - just as Energy is Equivalently Equated to the Mass - T EX = E=mc 2
The best Rhymes that you'll ever Find - are the
ones - that are True To You - in

Line with the Times
and So
↓
" For those who have Lost their Way Through Time – Seize the Moment if it Returns to Thine"
" An Empty Heart is an Empty Soul and an Empty Eoul has noControl"
Designed,Composed, and Written by,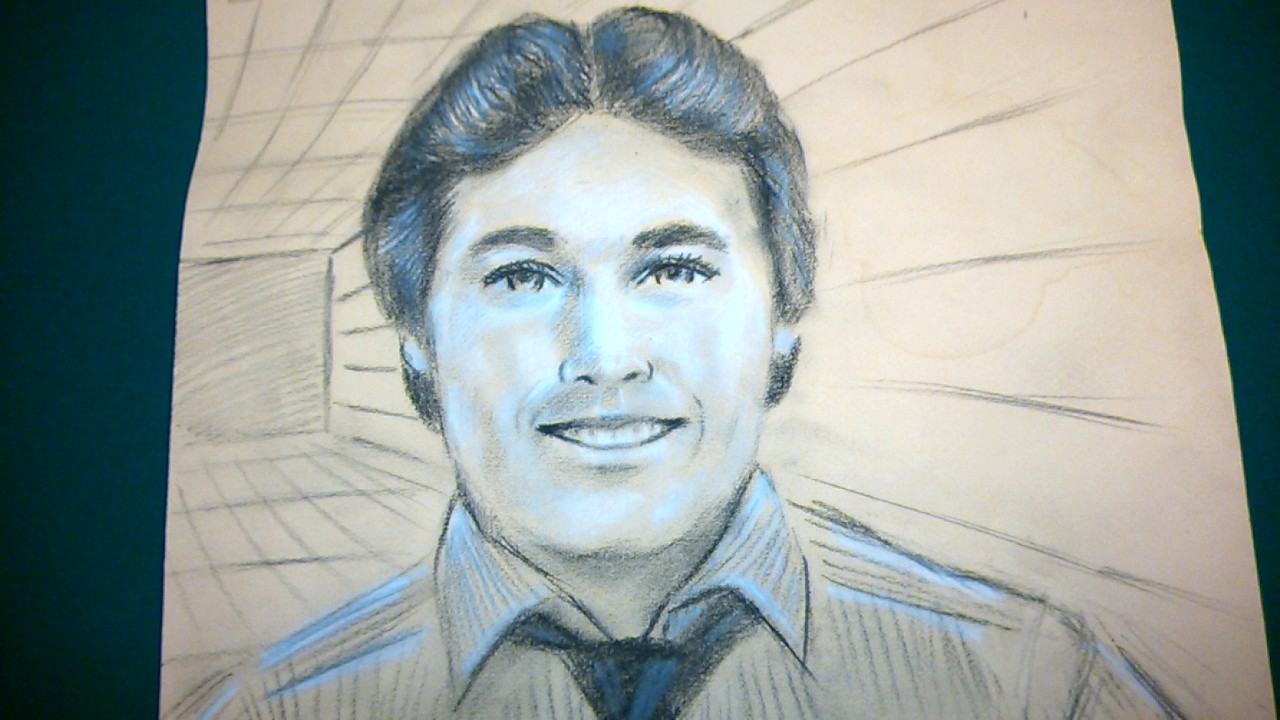 Don L.. Johnson